Deadline: Wed, 01.02.2023
Participants : 22/50
Participation is free of charge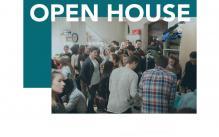 Savor a slice of the PIM & CEMS Club with free pizza and drinks on us!
Download to Calendar
01. February 2023, 19:30 - 02. February 2023, 00:30
Hey everyone! Get ready for a fun-filled night at our Open House event!
This month, we're inviting all members and students interested in the PIM & CEMS Club as always to come and join us for a night of information-sharing and connection-making. Slice into the PIM & CEMS Club and enjoy a night of networking and delicious pizza on us!
WHEN: Wednesday 1st of February at 7:30 pm
WHERE: PIM & CEMS Club, Zülpicher Str. 28, 50674 Köln (next to Habibi)

Don't miss the chance to stay informed about upcoming events and deadlines, and make connections with like-minded, international students. And, after our Club presentation, you can indulge in some delicious pizza and refreshing beverages on us!
If you have not come around to become a member of our club, please consider doing so, as it is mandatory to attend most events such as company workshops or social get-togethers – more information during the Open House.
AFTER OPEN HOUSE PARTY
After our February Open House, let's all head to a party together at 10 PM and get ready to dance the night away!
We can't wait to see you there! Let's make it a night to remember!
Zülpicher Str. 28, Köln, 50674