Thyssen Krupp Management Consulting Workshop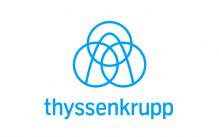 Case-Interview Training and Beer Tasting
Nur Club-Mitglieder
17. Januar 2019, 15:00 - 22:00 Uhr
What is important in a job interview? Which methods are the best to convince in a case interview? What is the best way to structure? In our case interview training there are answers to all these questions. Together with our consultants, we show you how to convince in interviews and implement this directly in simulated conversations with real cases - so you get helpful tips and a good insight on how to prepare for future interviews in consultancies. But also getting to know each other does not come too short. Get to know us even better afterwards with a beer tasting and tasty food.
Zülpicher Straße 28, Köln, 50674
Teilnahme nur für Club-Mitglieder
Möchtest Du Dich zur Veranstaltung anmelden?