International Week Cologne 2017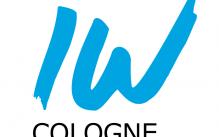 Become part of the team for the IW Cologne 2017 (07.11.2017 - 15.11.2017)
07. November 2017, 00:00 Uhr - 15. November 2017, 23:59 Uhr
Are you interested in meeting international students? Have you ever wanted to work on a project that connects young people from all over the world? Could you imagine yourself organizing the week of your life together with other like-minded people? Apply now and be part of the wonderful "International Week Cologne 2017" team!
The "International Week" is a scheme that promotes intercultural exchange among students from different universities. The program includes four different pillars, ranging from business, academic, cultural to social aspects. In 2017, the International Week Cologne takes place from November 7th to 15th.
Come join the team and work on the greatest project you will manage from January on until the time of the IW Cologne 2017. Gain experience by working in a motivated team of students.
Your Tasks:
- Contacting companies with regards to sponsoring for the International Week Cologne 2017
- Working on the corporate program of the IW Cologne 2017
- Optionally, working on a Marketing concept for IW Cologne
- Support of the Marketing Team
- Laying the ground work for the program of IW Cologne 2017
- Execution of the program during the IW Cologne 2017

Your Profile:
- You have an English level of at least B2
- You are a team player
- You are committed, flexible and resilient
- You are sociable and you would like to spend time with the team after work hours
- You are available during the time of IW Cologne 2017
- Optimally, you have experienced an International Week before
- Optimally, you have experience with corporate relations
Please send your motivation letter and your CV to internationalweek@pimandcems.de until January 20th. Interviews will be held between January 23rd and 27th.
Zülpicher Straße 28, Köln, 50674
Möchtest Du Dich zur Veranstaltung anmelden?