Deadline: So, 16.06.2019
Teilnahme ist kostenlos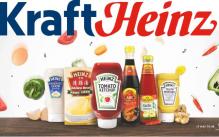 Get to know our sponsoring partner KraftHeinz during our Case Study Workshop on 25th of June
Kalendereintrag herunterladen
25. Juni 2019, 10:00 - 13:30 Uhr
One step at a time or always one step ahead? It's a question of taste.
Get the chance to get to know Kraft Heinz as an employer and to broaden your skills during a Business Case Study. In our Kraft Heinz event you will have the opportunity to meet some of our employees and learn about their experiences at the company. Ask all questions on your mind and use this chance to extend your network!
During our Business Case Study you will also be able to put your knowledge from university in practical use. Learn more about the challenges Kraft Heinz is currently facing in its different functions. Develop your own solutions during a group work and present your results afterwards.
Are you ready to take one step ahead? Apply for this event with your CV until 16th June 2019.
Zülpicher Straße 28, Köln, 50674