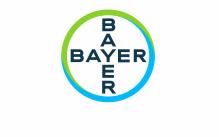 Join us for our company visit at Bayer on 14th of October
Nur Club-Mitglieder
14. Oktober 2019, 09:00 - 16:00 Uhr
OneDay@Bayer
You have always wanted to get some insights into Bayer's business?
Direct contacts from the specialist departments and also expand your network?
We will start with a tour followed by information about career opportunities at Bayer and lunch.
After that the departments Finance, Business Consulting, Supply Chain Management and Procurement introduce themselves exclusively to you! Here you get all answers to your questions!
You want to join this company visit? Then apply with your CV (current GPA included) by 8th of October 2019!
Please bring an ID card in order to prove your identity.
We will leave together at Cologne central station in the morning. Further information about departure will follow soon. You can also come directly to Bayer's Headquarter own your own if you wish.
Hope to see lots of you at our company visit!
Kaiser-Wilhelm-Allee 1, Leverkusen, 51373
Teilnahme nur für Club-Mitglieder
Möchtest Du Dich zur Veranstaltung anmelden?